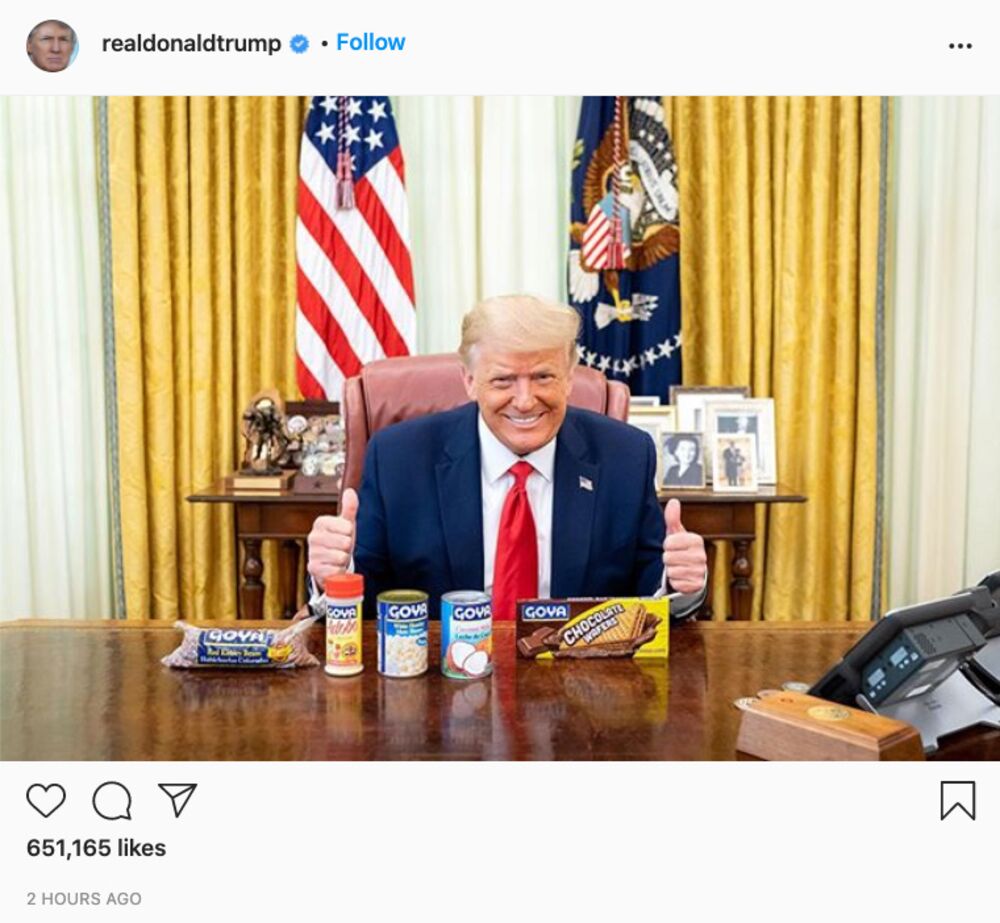 Pictured with an unidentified product spokesman, the OTC products are "amazing" in effectively combating the virus.  Like bleach and UV light, these products kill the virus inside and out of the body.
Speaking about some of the products, the spokesman said, "For example, an open can of coconut milk, left on the counter, will kill 100% of airborne corona virus in a house within minutes."
"And this, this single dose bag of suppositories, will cure a patient in the time it takes to insert them.  They work at preventing the disease too.  I've been taking them daily for two weeks," he said.
Wow, and the GOP went nuts when Clinton's guests slept in the Lincoln Bedroom.